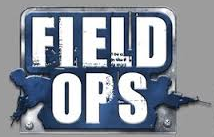 FieldOps have become our series of MGP events focused on "old school" force on force airsoft combat operations. Rather than having an overarching scenario, the events are usually organized into a series of short to mid-length combat missions. Training Day, will be a little different. Our focus is going to be on training and practice of basic team tactics with the intent of improving team performance and effectiveness.
Please review the players pack for Training Day to better prepare yourself for the event!
Our intent is to cap out the number of participants at this event to improve training effectiveness. Training squads will be organized into 2 or 3 fire-teams, based on total squad size. No more than one SAW will be assigned per fire-team, but we will try to assign participants so that each squad has at least one SAW.
At this time, we are planning to organize five training stations, between which the training squads will rotate for much of the day. Each station will have one or more instructors, drawn from airsoft players with prior military experience, and a small group of OPFOR to facilitate the training exercises. Our focus is going to be on basic team tactics training through most of the day, with some larger combat scenarios at the end of the day.
Prices
| | |
| --- | --- |
| Online Registration | $30.00 |
Location
Wayne's World of Paintball
4841 S. Pine Avenue
Ocala Florida 34480