Welcome to the homepage for MindGame Productions. Here you will find basic event announceents, links to FAQ and Player Packs for each event.
We have phased out or website forums and moved event discussions to dedicated FaceBook groups. You might wish to sign up on the main MGP Facebook group for general announcements and information, although specific event planning and details will appear in the specific FB groups for each event.
Be sure and read the players packs published for each event as they will contain important information on team structure, radio channels and other event details.
Note that there may be some event additions or date shifts based on securing of interesting new locations during the year.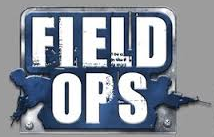 Field Ops 2
July 9, 2016
Waynes World of Paintball
Players Pack
Register
FieldOps are our series of MGP events focused on "old school" force on force airsoft combat operations. Rather than having an overarching scenario, the event will be organized into a series of short to mid-length combat missions. Lots of action! Lots of shooting!
Just as the missions are very direct and straight-forward, so too are some core rules and guidelines for the event. These guidelines are in place to make the game challenging and fun for as many players as possible. If you want to participate in FieldOps… please be sure you are in compliance with these rules and guidelines.
Event TBD
September 17th, 2016
Wasteland 8
November 19th, 2016