Welcome to the homepage for MindGame Productions. Here you will find basic event announceents, links to FAQ and Player Packs for each event.
We have phased out or website forums and moved event discussions to dedicated FaceBook groups. You might wish to sign up on the main MGP Facebook group for general announcements and information, although specific event planning and details will appear in the specific FB groups for each event.
Be sure and read the players packs published for each event as they will contain important information on team structure, radio channels and other event details.
Note that there may be some event additions or date shifts based on securing of interesting new locations during the year.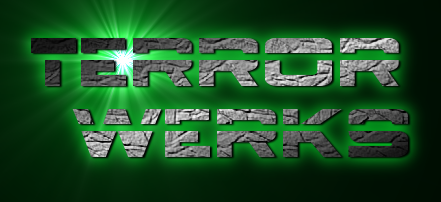 TerrorWerks
April 30th, 2016
Waynes World of Paintball, Ocala, FL
$15 online pre-registration / $20 onsite (if spaces still available)
Price drop! We're expecting a smaller turnout and will be scaling down from five scenarios to three or four at the most.
Join us on April 30th, 2016 at Waynes World of Paintball for the TerrorWerks experience!
Airsoft teams will take a tour through a series of terrifyingly fun scenario games which pit your wits and skills against a range of horrors.
The event is currently limited to 50 players, so pre-registration is strongly recommended. Players will be organized into up to five teams of up to ten players, and will have the opportunity to select their team during sign-up.
Players should arrive at the field between 1700 and 1830 hrs for onsite check-in and chrono. Safety briefing is planned for 1915 hrs so the game can begin at sunset. The event is expected to run until approximately midnight.
Standard magazine and FPS limits apply. No sniper weapons, DMRs or SAWs for this event please. All weapons will be run in semi-automatic mode only for safety reasons at this event.
Event TBD
June 25th, 2016
Event TBD
September 17th, 2016
Wasteland 8
November 19th, 2016