Welcome to the homepage for MindGame Productions. Here you will find basic event announcements, links to FAQ and Player Packs for each event.
For regular updates, sign up on our main FaceBook page for general announcements and information, although specific event planning and details will appear in the specific FB groups for each event.
Be sure and read the players packs published for each event as they will contain important information on team structure, radio channels and other event details.
Note that there may be some event additions or date shifts based on securing of interesting new locations during the year.
UPCOMING EVENTS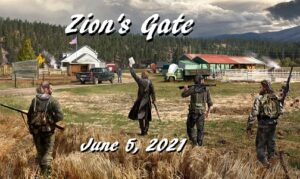 Zion's Gate
June 5, 2021
Wayne's World of Paintball
$30 online pre-registration / $40 walk-on registration
Register for event
Players Pack
Complete your online waiver
Zion's Gate Facebook Group
Get ready for an immersive, airsoft experience inspired by the video game Far Cry 5. A charismatic cult leader and his siblings establish themselves in a rural Florida county. Soon the growing shadow of zealotry looms over the citizens as the megalomanic Father extends his control across the county and communication with the outside world goes black. Already under long term surveillance by the ATF, FBI and DEA, a federal task force, reinforced with neighboring county Sheriff's Departments prepares to go in and take down the cult. Registration is open now! Get signed up for the event today, and sign up on our event Facebook page for updates!
Key Game Details (see the Players Pack for full details)
Full seal, approved eye-protection required
Special event rules in effect

Dress the part! Specific uniforms / colors for each team
"Milsim" weapons rules – Semi-auto only for rifles and SMGs, full auto only for support weapons
Squad-based organization – Players will be assigned to squads with designated squad leaders
Maintain squad integrity – special respawn rules – stay with your squad throughout the game

Radios strongly encouraged
All players should bring two (2) ACE bandages or "milsim tourniquets"