Welcome to the homepage for MindGame Productions. Here you will find basic event announcements, links to FAQ and Player Packs for each event.
We have phased out or website forums and moved event discussions to dedicated FaceBook groups. You might wish to sign up on the main MGP Facebook group for general announcements and information, although specific event planning and details will appear in the specific FB groups for each event.
Be sure and read the players packs published for each event as they will contain important information on team structure, radio channels and other event details.
Note that there may be some event additions or date shifts based on securing of interesting new locations during the year.
UPCOMING EVENTS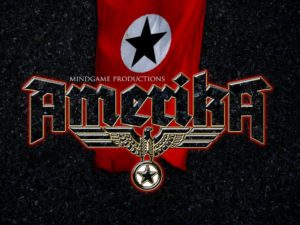 Amerika 10
January 25, 2020
DV8 Airsoft Field
Lithia, FL
$40 Advance Registration
$50 onsite
Come join us for the 10th event in MGP's Amerika series! These military simulation events are set in an alternate reality in which America lost WWII and has been an occupied territory of the Reich for over 70 years. Milsim Reich units battle against insurgent Resistance fighters.
For Amerika 10 we're excited to bring the action to a different location for new challenges and player experiences. We're working with DV8 and Black Tiger Airsoft to bring the event to the DV8 Airsoft field in Lithia, Florida. This location offers wooded and open terrain, earthworks and bunkers, a fantastic conex-based urban warfare environment, along with military vehicles. Sign up now to claim your spot in MGP's 10th installment of Amerika and our first game of 2020!
Online pre-registration for players. Must submit payment to complete pre-registration. Save $10 by pre-registering for the game. Walk-on fee is $50.
Please pay attention to uniform guidelines, weapon and ammo rules! Players should be 16 years of age or older by January 25th, 2020 unless cleared in advance.