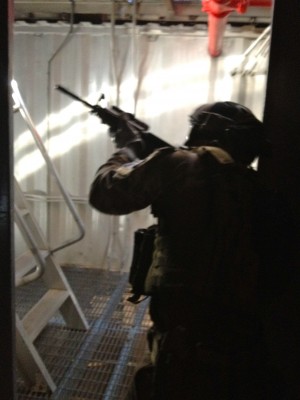 Welcome to the homepage for MindGame Productions. Here you will find basic event announcements, links to FAQ and Player Packs for each event.
We have phased out or website forums and moved event discussions to dedicated FaceBook groups. You might wish to sign up on the main MGP Facebook group for general announcements and information, although specific event planning and details will appear in the specific FB groups for each event.
Be sure and read the players packs published for each event as they will contain important information on team structure, radio channels and other event details.
Note that there may be some event additions or date shifts based on securing of interesting new locations during the year.
UPCOMING EVENTS
WASTELAND 11
November 16, 2019
Waynes World of Paintball
Ocala, FL
$35 Advance Registration
$40 onsite
Wasteland 11 continues MGP's Wasteland event series in this alternate reality event inspired by the FallOut computer games. Our game continues in the central Florida Wasteland of 2289.
If you've never been to one of our Wasteland events… the most important thing to understand is that this is an interactive storytelling experience. It's much more than just an airsoft game. The Florida Wasteland storyline has continued to build on itself and evolve across 9 previous events spanning the past 8 years (the Florida Wasteland story began in Wasteland 4). Some players have come religiously to every event, which has built the story line from player actions, accomplishments, and failures of the events prior. Players come to Wasteland to have fun, and immerse themselves in complex world of violence, negotiations, deal-making, and double-crossing. Deals are made and broken. Total strangers may come to save you from the direst predicaments, or "trusted allies" may suddenly turn on you. Many players spend considerable effort making the perfect post-apocalyptic costume and building props for the event. Many teams that have come for multiple years actively take part in creating new missions and objectives sponsored by their own team to further develop the whole experience.
We ask that if you've never been to a Wasteland game… make an effort to dress the part… and let yourself slide into the role and the game. "Winning" in Wasteland is having a great time and helping others have a fantastic experience unlike any other "airsoft game"!
Cost for advance, online registration is $35. Onsite registration is $40. Take advantage of advance registration. It saves you money. provides you a wider selection of character archetypes, and makes the organizers' job easier! Please pay attention to uniform guidelines, weapon and ammo rules! Players should be 16 years of age or older by November 16, 2019 unless cleared in advance.
It's also time to fill out new waivers! Help us with our effort to establish an online waiver library and complete all three today if you have not already! These will be valid for MGP events at Waynes World of Paintball through March 1, 2020! All three must be completed and confirmed via email. It'll just take a few minutes and you'll be good for the year!