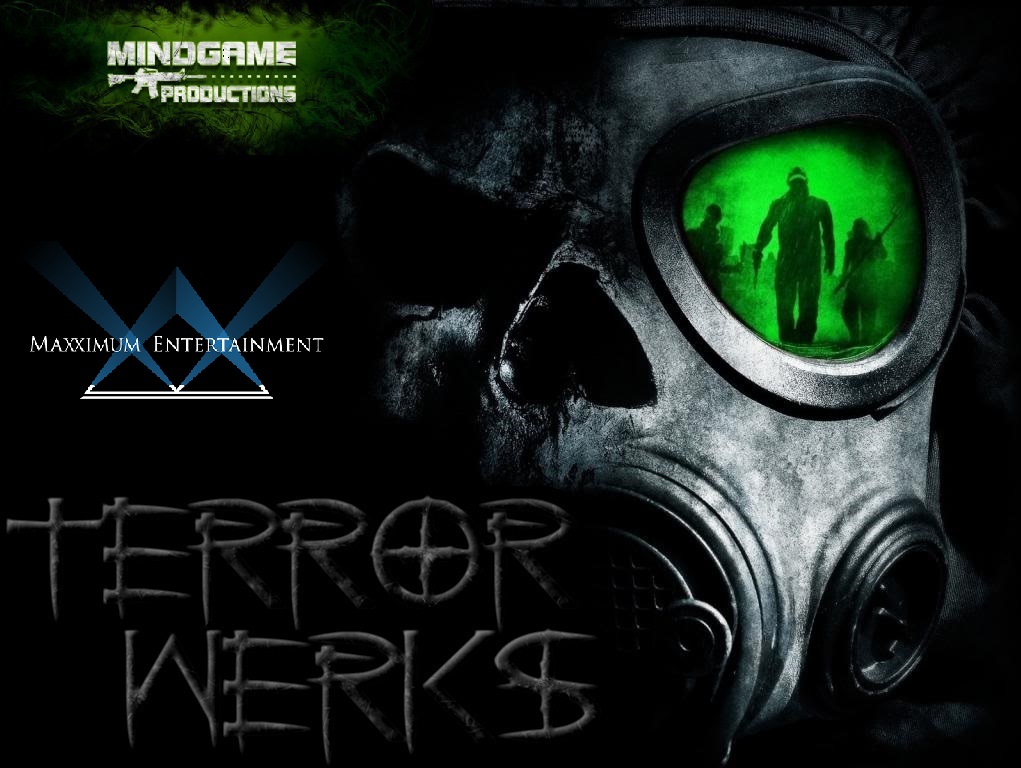 Join us on April 30th, 2016 at Waynes World of Paintball for the TerrorWerks experience!
Airsoft teams will take a tour through a series of terrifyingly fun scenario games which pit your wits and skills against a range of horrors.
The event is currently limited to 48 players, so pre-registration is strongly recommended. Players will be organized into up to six teams of up to eight players, and will have the opportunity to select their team during sign-up.
Players should arrive at the field between 1700 and 1830 hrs for onsite check-in and chrono. Safety briefing is planned for 1915 hrs so the game can begin at sunset. The event is expected to run until approximately 0100 to 0200 hrs Sunday.
Standard magazine and FPS limits apply. No sniper weapons, DMRs or SAWs for this event please. All weapons will be run in semi-automatic mode only for safety reasons at this event.
Our planned explorations include;
Dead Reckoning – You thought you were ready for anything, until the Dead started to rise and devour the living. It's now several weeks later. You and your team of survivors are low on ammunition and supplies, but your scout has found the ruins of a small town. Can you scavenge what you need for your settlement without joining the town's inhabitants?
Delta Green – Your team got the call, you quietly cleared your schedules, grabbed your go-bags and jumped on a flight. One of the tomes on the agency's "watch-list" has gone missing from the rare book archives of a large university, and clues point to a professor delving into ancient secrets best left undisturbed.
Fallen Angel – Two and a half hours ago, Air Force radar detected an unknown craft enter the upper atmosphere, moving erratically in decreasing altitude until vanishing from screens. Shortly afterward, local police and fire departments began receiving calls about a bright flash and thunderclap rolling from deep in woods. Majestic's Crash Recovery "Blue Team" scrambled to secure the site, recover bodies and artifacts… but this time… something survived the crash.
Vampire$ – Slaying bloodsuckers is dangerous work, but the Vatican has deep coffers and pays top dollar for those who can get the job done. Sometimes it's better that the flock never learns just what type of wolves inhabit the shadows, and the money is a hell of a lot better than running contracts in the sandbox.
Wild Hunt – You and your buddies were looking forward to a fun camping trip, but you're not alone in the woods. The shadows are very, very hungry. Can you stay alive and find the tools you need to fight back?
And more…
In addition to the player slots, there will be a number of NPC / creature roles available for interested individuals.
MindGame Productions invites you into the darkness…